Measurably Sweeter EP ("the demo")
please enjoy
unfinished LP
Measurably Sweeter EP
older stuff
Six songs, self-"released". 100 of these were frantically duplicated and packaged (hand-crafted envelopes with beautiful red stitching by Tanya) the day before a trip to San Francisco. We planned to give them all out at the 2003 Pop Holiday music festival, but ended up saving most of them for friends.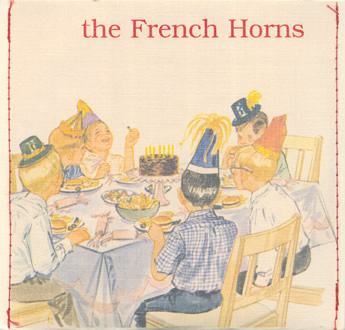 Later demo packaging:
Too lazy to make more covers. With two stickers.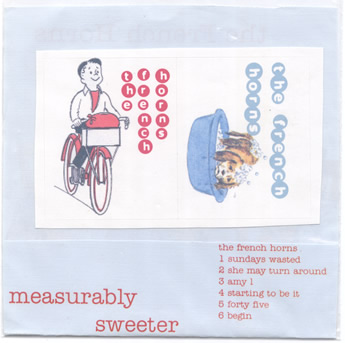 Finished June 2003 at the 307 House of Fun and Excitement. All songs by Steve except "She May Turn Around" by The Innocence Mission. CD tracks 8-11 are old MrClay songs. Bonus track 13 is the The Gun Show (Dan Francke & Jeff Wood).